The world famous festival began the day after Jimi Hendrix died in 1970. The Glastonbury of 1970 had an attendance of around 12 thousand, with Hawkwind, Traffic and David Bowie as some of the performers. In 1995, the festival boomed, with more than 80 thousand attending, during its 25th anniversary, with acts including The Cure, Oasis, PJ Harvey, The Prodigy, and Jeff Buckley. In the past two decades, the festival expanded, both in terms of attendance, and regarding genres: 2010 was the highly celebrated 40th anniversary, with live acts including a newly addition of urban pop music, with sensational sets from N-Dubz, Chipmunk, Plan B, Kelis and Tinie Tempah.
This year also brought new acts, showing just how vast and broad the genres were, especially highlighting the younger UK grime scene, with artist like Stormzy, Ms. Dynamite, Skepta and Kano.
As always, Glastonbury invites an immersion into sound and light, turning into a magical, wondrous landscape, where adventure abounds. This year, I got closer to uncovering what makes this place one of the greatest summer wonders in the world. I looked closely to people around me, as diverse and interesting as the music they came to experience. Once again, I was reminded that those who follow and visit Glastonbury are here for far more than the music alone. The people of Glastonbury are from various cultures, traditions and communities, and the entertainment is for all walks of life and nearly any taste and interest. Young kids, toddlers, new-borns and large families: here they are, a melting pot of sorts, playing in the mud and enjoying great food and good company, surrounded by amazing music that floods the valley.
There is a growing young response to the festival, partly due to the influx of pop, UK garage and grime music, and it's not difficult to notice the youthful swarm, in and out of tents and around the stages. The festival is, however, for all ages, and older folk will roam around, living memories of Glastonbury past.
Art and creativity are sometimes hidden, but here they are in plain sight: movement and sound, laughter and joy: with every step, I am closer to another source of wonder. The vibe alone is as widespread as the mud. Past the green fields, I find a marketplace for crafts, spiced firewood, storytelling, and puppetry: this area is an escape from the intermittent chaos and gigantic crowds, which are central to the festival.
I went on many walks throughout the four days in search of unique finds, colours and shapes, and, not surprisingly, I didn't have to go far to be inspired, and find amazing people and places to photograph.
The atmosphere and vibe are serene, despite enclaves of chaos and noisy crowds that break the silence. I am surrounded at all times by colour, music, humour and unique moments, which make me slow down and try to take it all in. Each new place I visit has its own props, setting and themes, making this an endless, unforgettable visual journey.
Besides the odd storm, heavy downpour and unsteady humidity, the festival was an amazing experience. My tent may have flooded and I may have gotten lost a few more times than expected. However I do miss it already: the rushing around, the planning of a route and having no sense of direction in the crowds. It all adds to the magic of this incredible event, reminding us all that we might have come for the music, but we leave with so much more.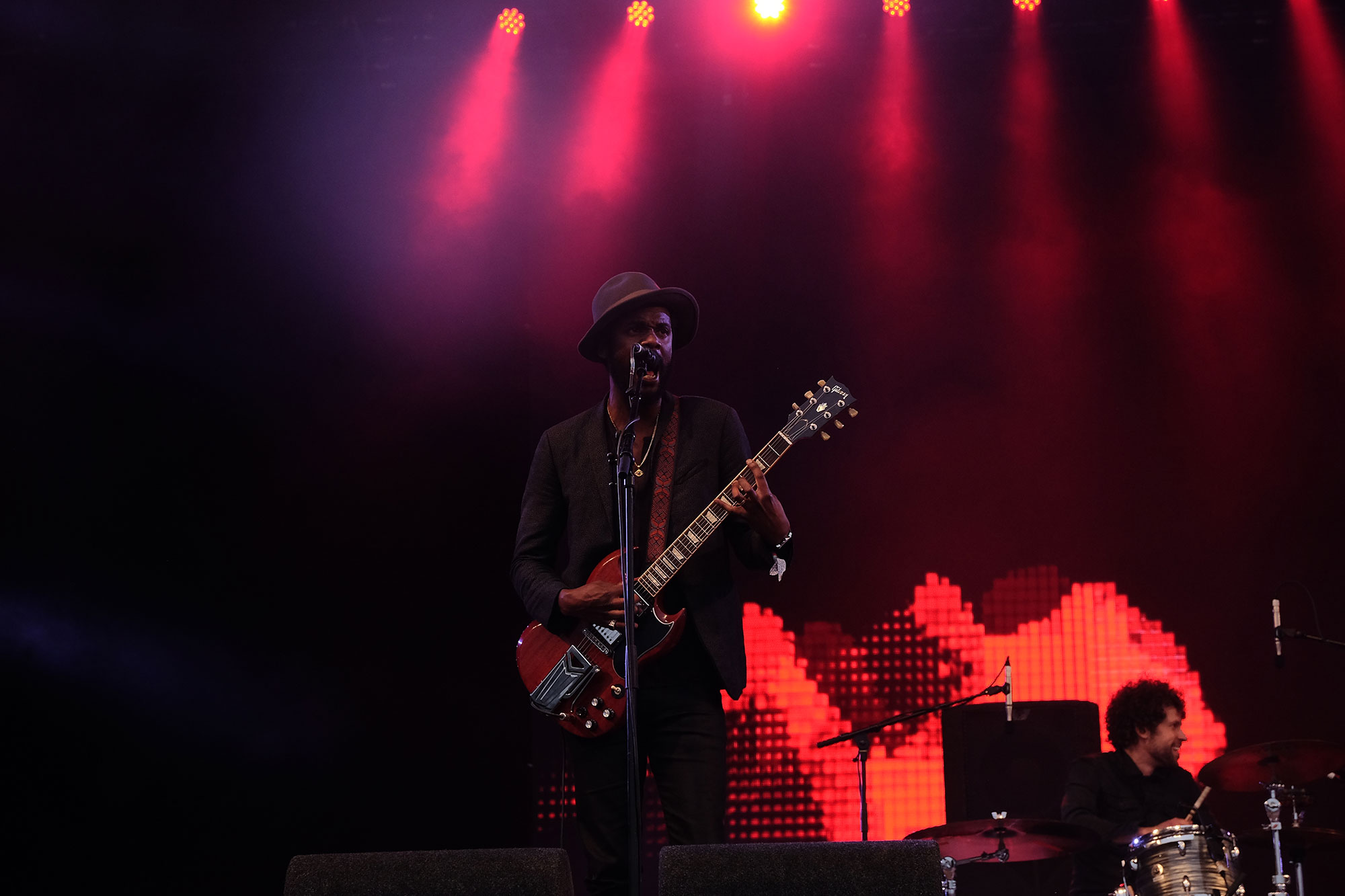 Words and photography: Luke Cole
Copy edited by Elena Stanciu