As the inadequacies of the binary gender system become ever more transparent, the boundaries between femininity and masculinity grow increasingly vague. This transition has manifested itself nowhere more prominently than in the world of fashion, which has often served as the precursory platform for gender developments in society.
The rise of gender-fluid design has now bubbled over from the high-fashion to the younger, newer streetwear brands. In the October 2015 issue of W magazine, the Creative Director for Hood By Air, Shayne Oliver, declared that 'Design-wise, I don't have any boundaries when it comes to gender. (…) Menswear is not glamorous, and womenswear wear is, so why not mix the two together?'
Looks from Hood By Air's SS16 womenswear collection. Photo source: Vogue Runway.
For his SS16 collection, Oliver spliced conventional male and female garments to create a style that could be embraced by any gender identity. His SS17 creations were just as subversive, with his characteristically playful take on gender, not to mention the surrealistic western boots with a pointed toe on front and back. While you are unlikely to see these pieces on a high street near you, this symbolism of ambiguous direction parallels Oliver's experimentation with multifaceted gender identities.
Looks from Hood By Air's SS17 womenswear collection. Photo source: Vogue Runway.
Perhaps the conspicuous attempt at genderless fashion has been the Agender concept pop-up in Selfridges, designed and curated by Faye Toogood and opened in March 2015. Spanning three floors, the shop-come-installation was separated from the conventional aisles by a chicken wire cage and filled with large, obscure sculptures dipped in candy-floss pink paint.
Selfridges embarked upon this concept when its buyers noticed that many of its female customers were shopping the menswear floor and male customers were frequenting womenswear. 'Selfridges' ambition was (…) that you would choose clothes as an individual, rather than based on your gender,' Toogood told Dazed. The clothes are hung in suit-carriers made from stiff white canvas, with a slit running down the middle to offer a glimpse of what lies within. The intention is to prevent the customer from being 'smack[ed] on the head with commercial constraints,' anonymising branding and gender specification we habitually encounter in fashion.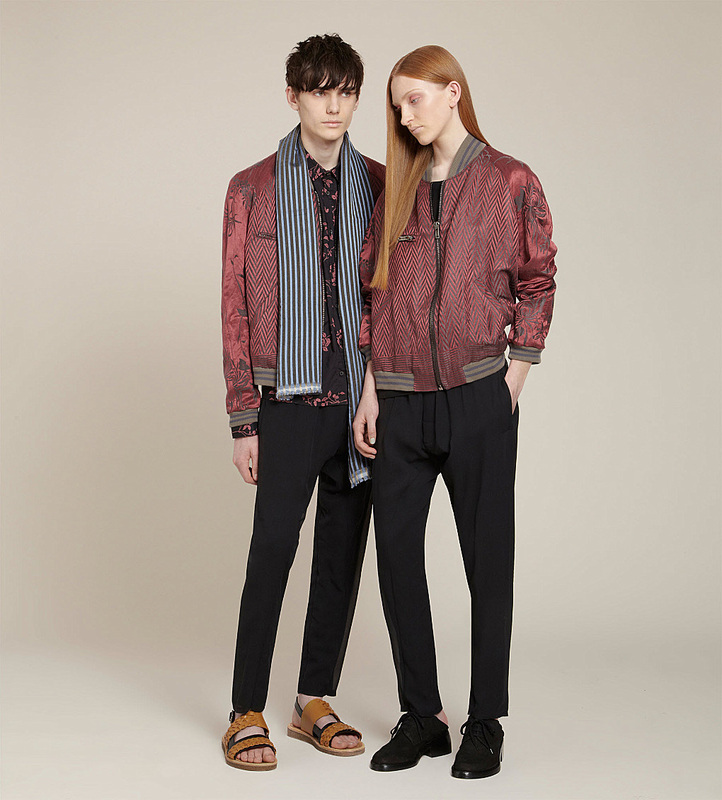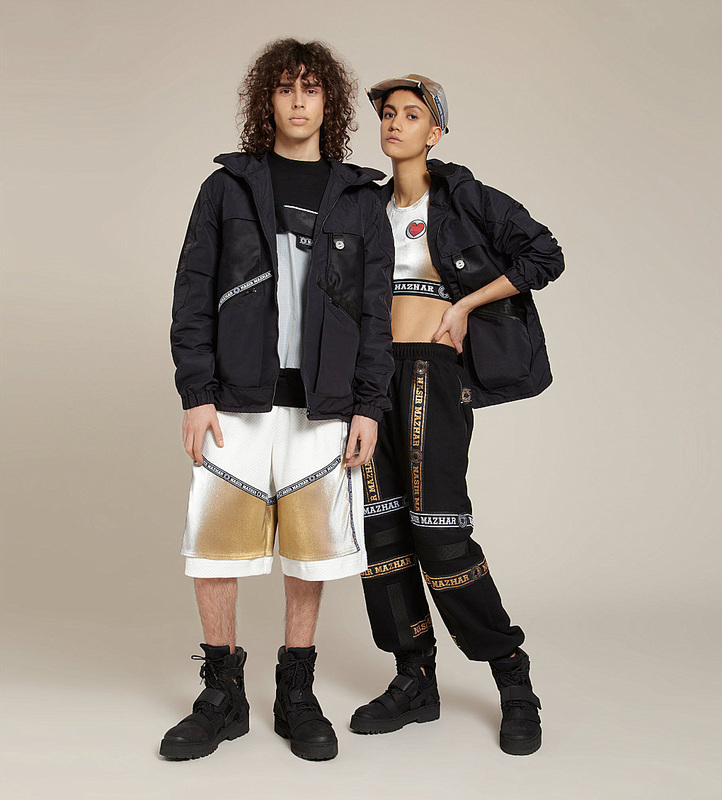 Looks from Selfridges' Agender campaign.
The criticism I have of Selfridges' approach to genderless fashion is the lack of joy this shopping experience offers. Toogood meant for the space to be 'slightly awkward, to heighten your senses'. But ultimately, this translates into an anonymous, almost furtive atmosphere. While you may not be confronted with branding and gender divides, the garments, shrouded in their white cerements, seem clinical and regimented like pathology specimens, which might only add to the alienation of gender-nonconformity, rather than its celebration. Nevertheless, the controversial installation in a world-famous store like Selfridges brings the genderless fashion conversation to the fore, which is something I cannot criticise.
As the discussion unfolds and our acceptance of new gender identities develops, I eagerly await the fashion world's response. The infinite kaleidoscope of gender identities now beginning to thrive in our society can provide an exciting springboard for creativity. It is the provocative departure from received wisdom that provides the stimulus for true innovation in art and design, and we should closely follow the evolution of fashion in this demanding environment.
Words: Flora Walsh
Copy edited by Elena Stanciu