Heading towards The Hepworth Wakefield gallery, the large grey structure building sticks out like a sore thumb amongst Yorkshire's estate blocks and rural scenery. The beauty of David Chipperfield´s architecture is "out of place," but certainly not "out of sight." The same could be said of Jonathan Anderson's statues in the fashion industry. Anderson's designs divide opinions and at the same time show what can be done with a piece of cloth. Recent collections from the namesake brand J.W. Anderson have seen a shift from less controversial exploration on gender and sexuality to a more focused approach to the representation of body form and play with proportions.
The interior space exceeded all expectations with the sight of Henry Moore's 1936 "Reclining Figure." The dark beech sculpture with rounded contours sets the tone for what's to come in the next rooms. Moving around the dimly lit space felt light, soft, and intimate with sectioned rooms divided by sheer layers of muted colour curtains. The boudoir set and gestures of revealing flesh and undressing figures were shown in a looped video by Nick Knight titled "The Bridegroom Stripped Bare" from 2002, in which the late Alexander McQueen proceeds to deconstruct a suit by aggressively ripping and cutting parts of the garment.
The female body is greatly admired and highlighted throughout the show – from the emerald green Christian Dior's AW 1952 Haute Couture cocktail dress, to Maison Martin Margiela's Semi-Couture AW 1997 jacket, to Issey Miyake's "Pleat Please" collection – they all spoke to and illustrated an evolutional take on women's clothing and fitting: from the restricted garments by the French couturier to the loose fit approach by the Japanese designers. The human machine is simply a wonder. As we grow and age, and through maternity and self-healing, we constantly stretch our body to what seems to be a non-existing limit. Pushing our bodies to great extremes has its own downfalls. For those who are not able to naturally carry a pregnancy, or who experience miscarriage, it can feel as though their body has failed them in doing what the body is naturally capable of achieving. The same goes for those who struggle with weight on both ends of the scale – betrayal plays a part in our physical, as well as non-physical experience.
Young children in groups running around the space whilst on a school trip filled the room. Their giggles and shouts such as "boobs" and "tits" echoed the rooms, to which a teacher took the opportunity to correct them: "No, they are breast." A demand to the politically correct term as sign of desired maturity. I couldn't help but smile and laugh to myself, and, as these amused children explored the different interpretations of the human body, I realised that we were all in this new discovery together – opening our minds to accepting individuality. These new shapes in sculptures and garments allowed us to reimagine the body in a celebratory way, without reproducing any sense of shame and self-consciousness. Disobedience is, at times, freedom.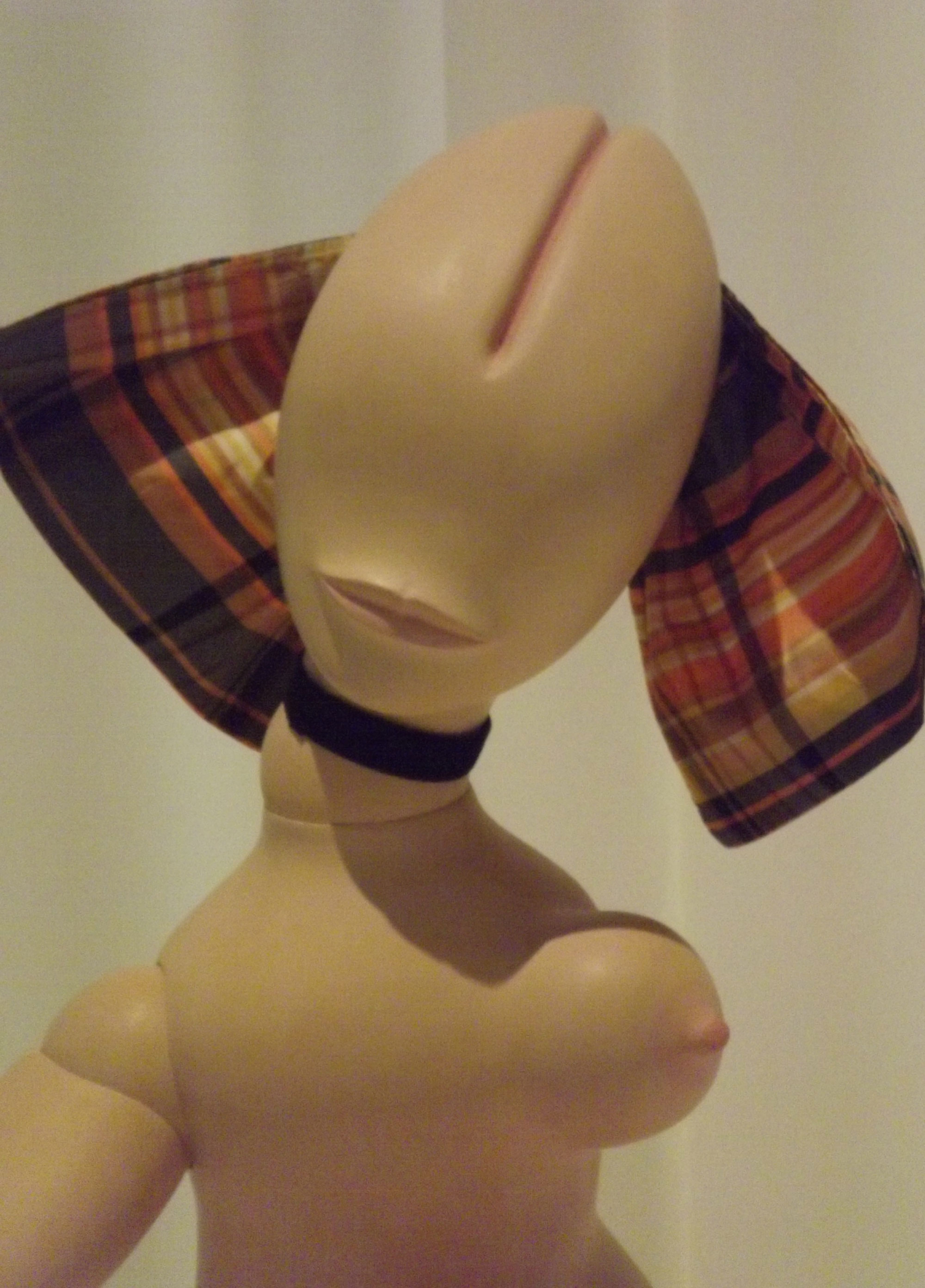 Words and photography: Brillant Nyansago
Copy edited by Elena Stanciu